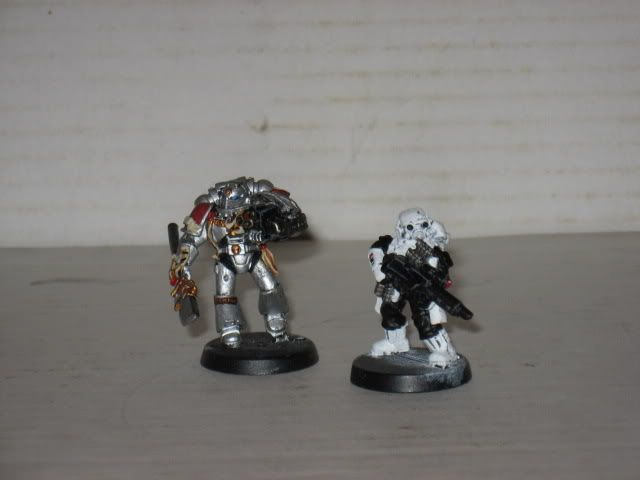 So recently I have been taking a break from working on my massive Chaos forces. This is because I have gotten a bit burnt out of all the Chaos. I also picked up a great Grey Knights army, and I am really enjoying painting the army at the moment. Never fear though, I will return to my chaos ways soon enough.
So I got the Grey Knights, and I began playing around with a sample list. One thing GKs lack are transports, and no the Land Raider does not count here. I mean cheap and reliable transports, I mean a Rhino! So I started digging around for a way to pull this off, and the current edition of the main rules solved this for me. Bring the Rhino to the field and everyone can use it because it's a transport, well the cheapest way to do this in points is by using Inquisitorial Stormtroopers. A simple 5 man squad can bring a Rhino onto the table, swap them out for the GKs and off they go. The army I got had no stormtroopers, but I do from way back. Heh!
I went and dug up the current edition metal Stormtroopers, the Cadian ones don't count right now. These metal models have been around for a while, and I had no plans for them at the moment, so they are now part of the forces of the imperial inquisition.
While I'm sure its been done many times before, I being the Star Wars fanatic that I am couldn't help but paint these guys into TRUE Stormtroopers of the Empire. When one mentions the name stormtrooper almost always the answer falls back to Star Wars. So here I had the chance to make it an even more fun project, and paint up some Imperial Stormtroopers for my Grey Knights(Hmmmm...Jedi Knights!?). I thought about painting them in the style of Clone Troopers from the prequels, but I went with the Classic Trilogy all white and black look. Perhaps in the future I will induct some Imperial Guard as Clone Troopers. Anyways, here is my prototype model, which took me a few hours to paint up. A simple black primer, with codex grey on the armor, and bleached bone white drybrushed on the armor and painted on after to finish the armor. Finally I painted a few details to add some more color to the model, and even painted the grenades in silver to stand in as Thermal Detonators. In total I plan on painting 10 of these guys, since I will be taking 2 units of 5 troopers and a Rhino each.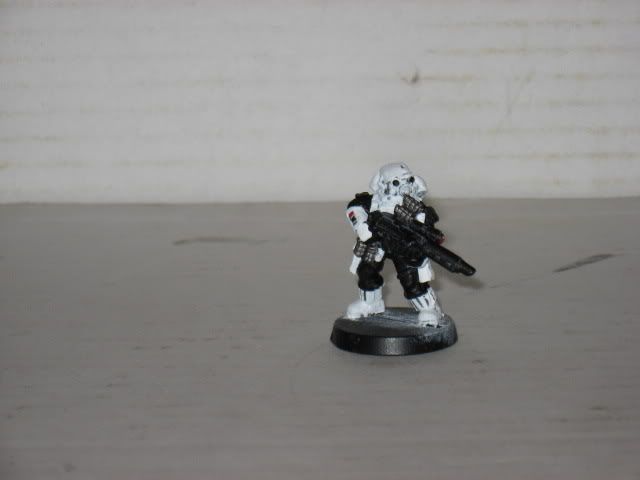 Now that's a Blaster!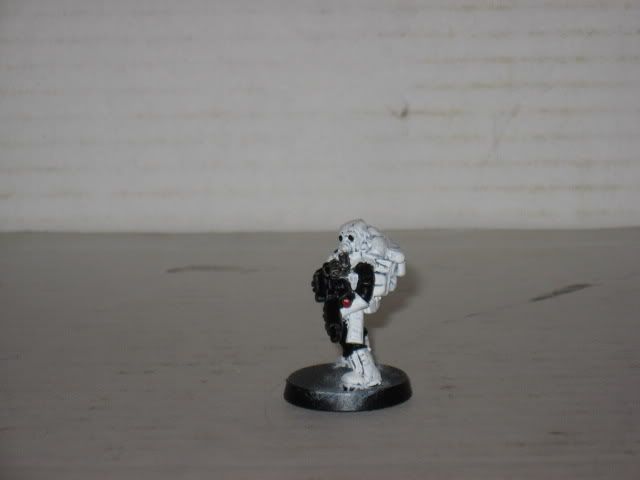 Targeter online....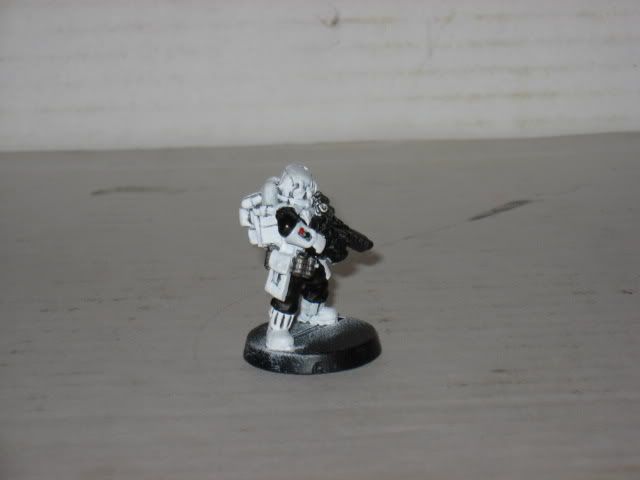 ComUnit Check....Thermal Detonators Check....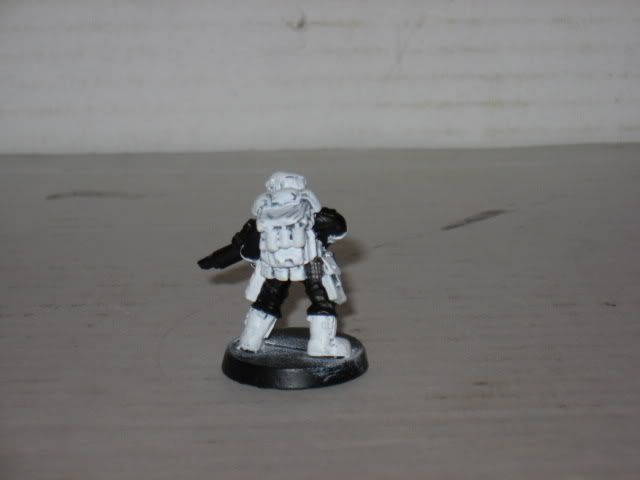 Packing for a long campaign against the Rebels....
Let me know what you all think....meanwhile I think I'll go watch that Animaniacs Episode where this question was answered....
Enjoy! :)