Well here it is, the finished product. After I got the bases I got to work right away, and I finished adding the final touches today. I tried to get some cool action poses out of these guys, let me know if you all agree. Here are a few close up shots....
Justicar laying down the bolter suppression fire.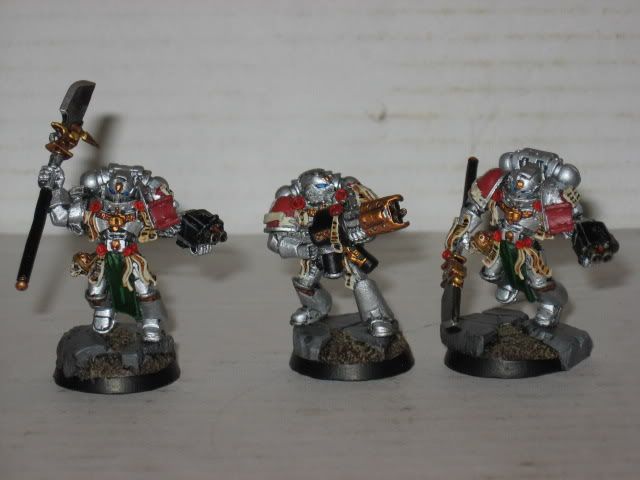 CHARGE!
Which direction did they go?
Go get'm boys!
Enjoy!