This month marked the return of the Space Wolves. After my initial look over them, I was impressed by the new kits, and thought they looked great. So as anyone suffering from the new shinny syndrome, I picked up a Codex and a box of Tactical Wolves for giggles. Having a standard marine tac squad box sitting around doing nothing, it was time to build some Grey Hunter Squads! The models have that cool Chaos Space Marine feel, while at the same time keeping with the whole imperial look. After my initial build was complete, I did a little kit bashing with some CSM bits and it worked out real well for simple conversions.
While I'm not looking to build a whole 10K point army out of these guys, I wanted to put some together and see what I can come up with. Now that the build is finished time for some painting. I am going to try a little bit fun with some Dwarf Bronze and Red Washes from GW, to get a cool red metallic effect. I have chosen to make these guys into Red Wolves, a little known GW marine chapter. The red will be simple enough. I will need to get some metal Ragnar company shoulder pads for the chapter logos, but I think that will be the last thing I do for these squads. I have already primed them and they are waiting in the holding pattern for bronze base coating......Check out some pics pre-priming.
Two chainswords for the price of one!
1st Squad the Slice and Dice squad....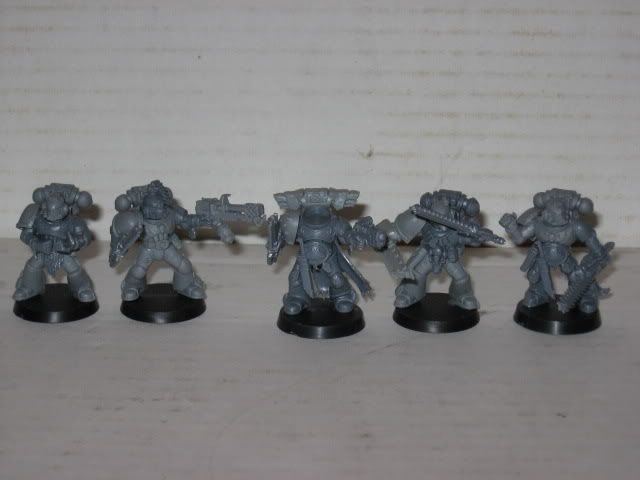 With several plasma pistols, a power weapon, the wolf standard, and a Wulfen marked member, this squad is built for close combat terror.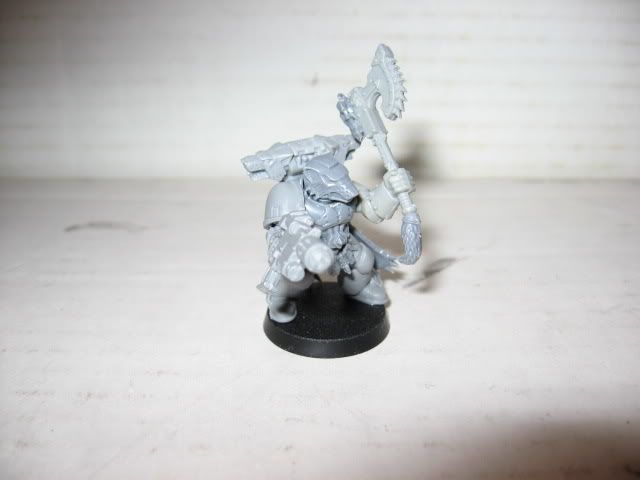 2nd Squad's Wolf Guard Commander with Chain Ax and CombiMelta....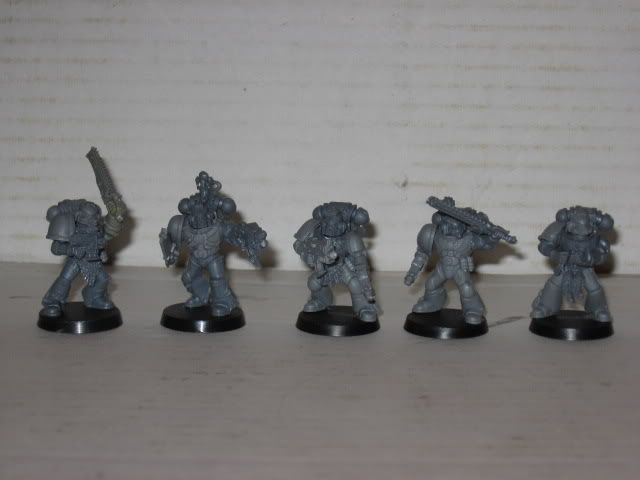 2nd Squad....Shoot'um Up!
This squad will be built for fire support, with several Melta and Plasma weapons the squad will lay down a hard hitting amount of firepower to take down armor and high toughness units.
Any thoughts on this....Enjoy!