Among the few the things I got finished over the holidays was this battlescape terrain. I'm usually not an owner of a lot of terrain simply because I have an entire GW Battle Bunker down the road from my place where I can play with tons of terrain there, but sometimes a cool piece will catch my eye. This one was one of those, and I grabbed it up when it came out. I finally got around to finishing the work I started a few months ago, and here are the results. Now it's time to have some fun with the camera and some models, to show it off a bit.
The trees are all pinned to the terrain for ease of transport, and one of the sticking points for me for a while was what would the Rhino be painted. So this one goes out to all of those Ultramarine players out there. Heh Heh Heh! The Alpha Legion is here......
Lord Bruticus and Onslaught Squad Photo Opt....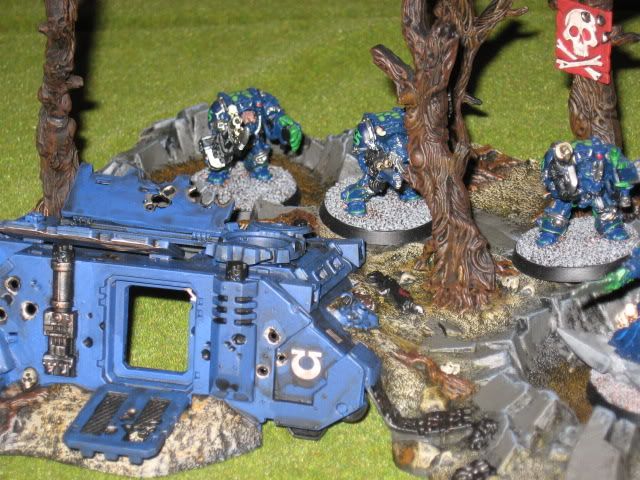 Will the owner of the Blue Rhino in Lot 4U be aware.....Your doors are open....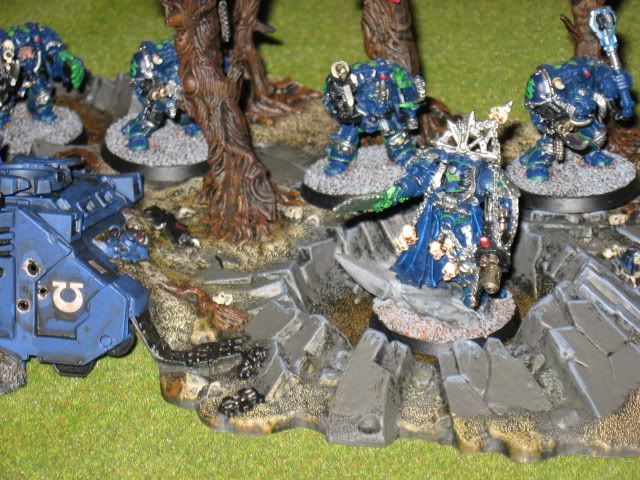 Enjoy the Pics!