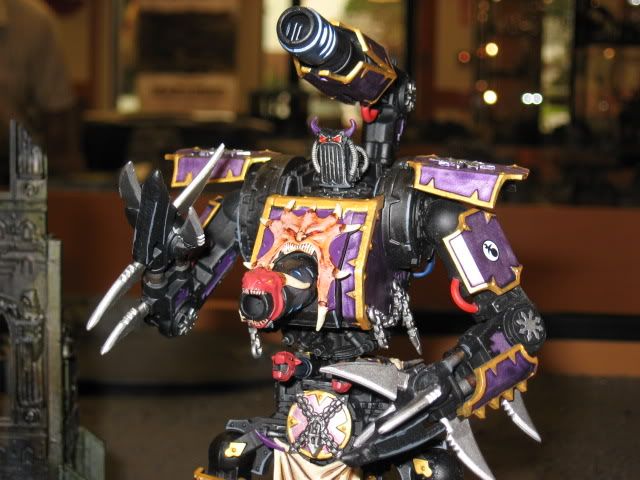 Well this is the end of our trip thru Slaanesh Titan Class engines of destruction. The Subjugator is finished and all that is left is to base it, along with some completed shots. The base was simple enough to get. I used the same base type that I used on my Hellblades, a simple wooden base from any craft store. At first I was going to build a tech style hangar base for the machine, but that wasn't going to work out for me. I wanted the subjugator to also fit in with the rest of my Chaos Space Marine and Renegade forces, this meant the Ash Waste for this machine. Since it was the open waste for the base, there wasn't going to be too much terrain around for it to stand on, although I had an old Eldar Jet Bike laying around that I was never going to use, and it also had the old Harlequin face bit on it. How perfect, the two ultimate enemies Slaanesh vs Eldar/Quins. So I worked the bike in as a casualty of war and it came out looking better then I expected with a few bits of color here and there on the bike. I call the final piece "Who's Laughing Now Clown!"
The Eye of Horus has your back!
All the Metallic parts were washed with the new GW Washes, they are great on metal paint. The top half of the body comes off from the legs for easy transport, while the legs are pinned down to the base for stability.
The two dragon cannons on the waist are the Twin Linked Blastmasters in the Datasheet.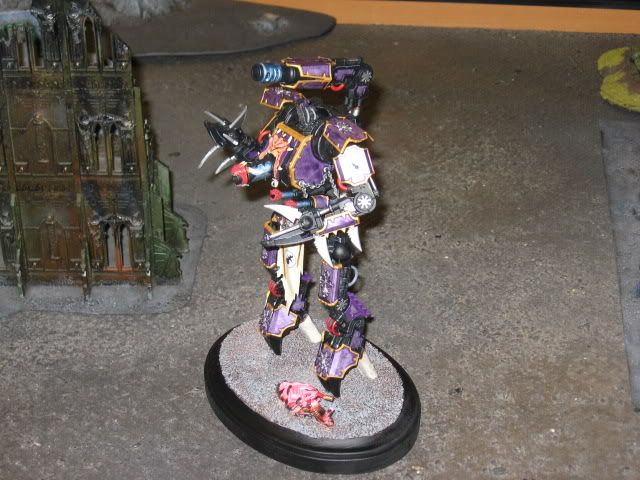 What to do with a pink Eldar Jetbike you buy in an army lot, Casualty of course!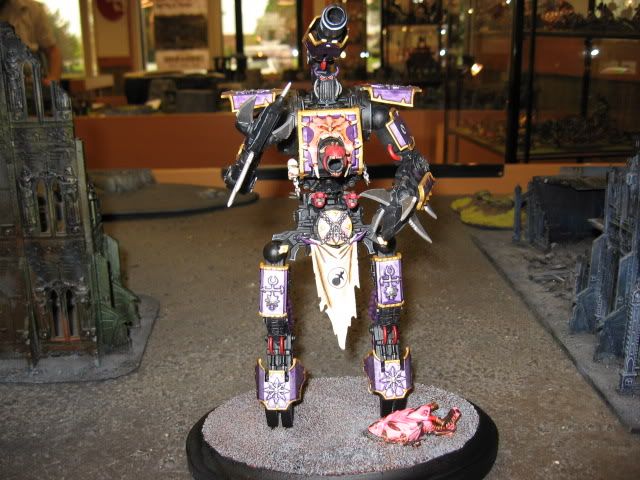 Well that's all for this project, for now.....A Big Thanks to all of you who helped me along the way with this project, from start to finish!