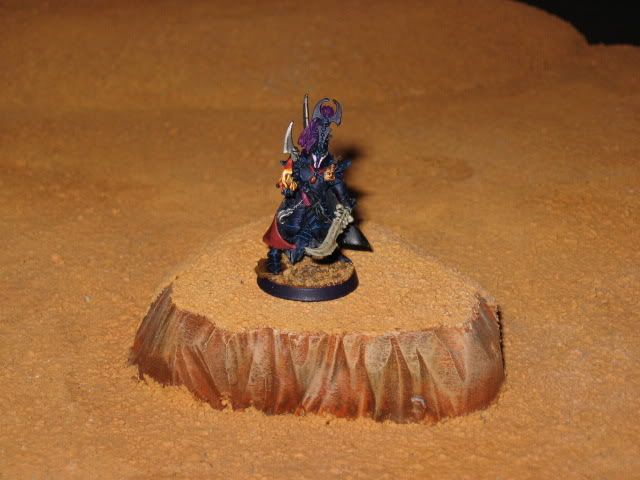 No, I'm usually not one to jump onto a bandwagon and start a new army with just any new codex release, god knows I have more then enough armies right now to keep me busy, but once I saw the pictures of the new Dark Eldar the new sculpts caught my eye. The new Archon model especially caught my interest from a pure model and paint POV, so I picked one up when it came out. After a little playing around with the paint scheme here are my results! A fun model to paint and fairly easy too with some good results.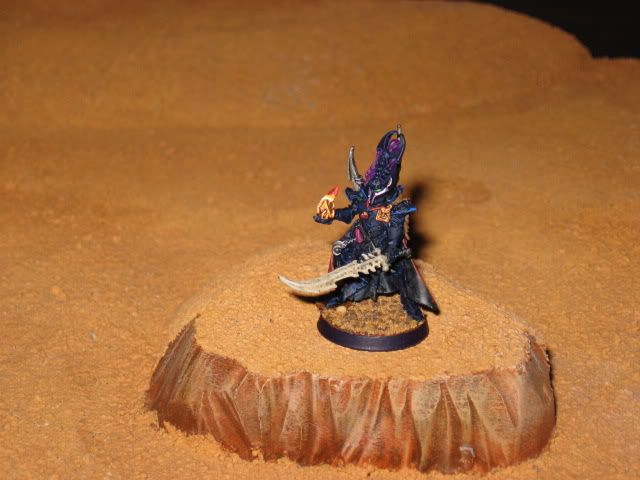 Fire is not something I paint well....so we will call it Warp Magik for now!
Now I've gone and done it....I need to get a squad of troops and a raider to go with my Archon.....
Enjoy! =)