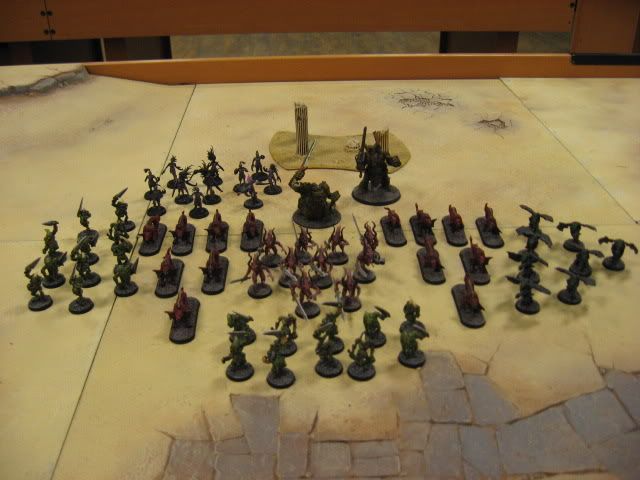 Raising a Daemon Army can be hard work sometimes. Lucky for me I had the Iron Painter to help me get about half of this force finished. The force is roughly up to 1500 points now, once the Daemonettes are finished. While I was going to finish the Masque in the IP, I was unable to do it then, but afterwards the following week I was able to put in a little time and get the second HQ choice finished now. The army still has a lot of work left to it but I don't have plans on pick anything new up at the moment, I have plenty of daemons left in my inventory to add on to this force. I think next will be the Daemon Prince I failed to finish in the IP.
Leading this army...Big Pappa Stinky!
Nurgle and Khorne dominate most of this force.....
Daemonetts are still being worked on but The Masque is finished....
My Grey Death Legion Nurgle DP adds the heavy support....
Enjoy! :)